Albums: WA7DUH 2015
WA7DUH 2015
5 images Submitted by WA7DUH Steve St... on Mon, 01/26/2015 - 8:28am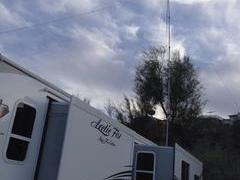 Portable Antenna Install
38 ft collapsible fiberglass pole used to hoist a G5RV dipole fed with 450 ohm ladder line. Go Hawks.....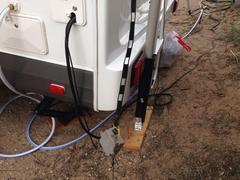 Antenna Feed
Feedline entry to trailer is through the electrical cord storage door. Gray box is balun with about 5 feet of coax to rig inside. You can also see the base mount for the pole.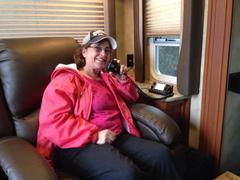 IMG_1204.JPG
Linda WB7CNV talking to her friends on JNN with the Icom 7100. Tuner is an LDG autotuner. Perfect size for the travel trailer.